TOKYO NATIONAL MUSEUM
Address

13-9 Ueno-koen, Taito-ku, Tokyo

Phone

03-5777-8600

Store hours

9:30 a.m. - 5:00 p.m. (last entry: 4:30 p.m.)
※ The last entry is 30 minutes before the closing times.
※ Opening hours may change from time to time.
■ Closed: Mondays (If Monday is a national holiday, the museum is open, and it is closed on the following Tuesday.), December 24, 2015 – January 1, 2016
The museum is open during Golden Week holidays (from the end of April to the beginning of May) and Bon holidays (August 13 – August 15) in principle.
OVERVIEW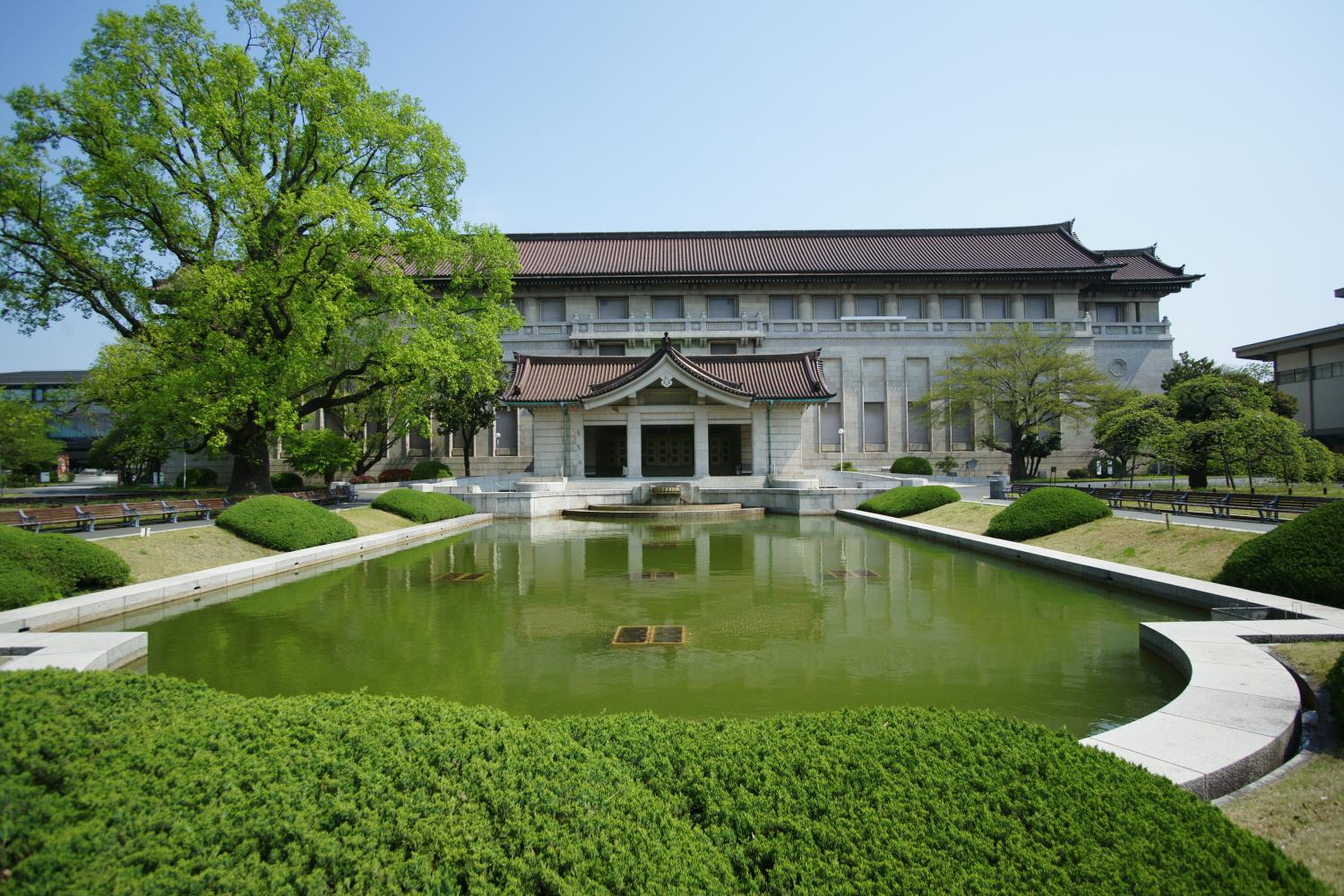 TOKYO NATIONAL MUSEUM was established as Japan's first museum in 1872. A wide varieties of cultural property including archaeological artifacts such as dogu and haniwa (clay figures), Japanese artworks such as ukiyoe (pictures of everyday life in the Edo era), kacchu (armors), the mummies of Egypt and Buddhist statues of Southeast Asia are exhibited in the five pavilions. You can enjoy many rare kinds of cherry blossoms such as Edohiganshidare in the Japanese garden on the premises which is open to the pubic in spring and autumn only.
Latest Info!
Jul 11 - Sep 23 CLEOPATRA AND THE QUEENS OF EGYPT

This exhibition takes the queens of ancient Egypt, the most famous of whom is Cleopatra, as its theme. These queens not only supported reigning pharaohs as mothers, wives, and daughters, but also played significant roles in politics and religion. Their magnificence will be conveyed though masterpieces of ancient Egypt from a number of renowned museums around the world.

Period:Saturday, July 11 - Wednesday, September 23, 2015

Venue:Heiseikan, Tokyo National Museum (Ueno Park)

Hours:9:30 - 17:00
Saturdays, Sundays, and Holidays until 18:00
Fridays until 20:00
(Last entry 30 minutes before closing)

Closed:Mondays (Except for Monday, July 20 and Monday, August 10, Monday, September 21), and closed Tuesday July 21

Admission:Adults: 1600 (1400/1300) yen
University students: 1200 (1000/900) yen
High school students: 900 (700/600) yen
Junior high school students and under: Free
* Prices shown in ( ) indicate advance and group (more than 20 persons) discount tickets.
* Persons with disabilities are admitted free with one accompanying person each.
* Advance tickets will be on sale at the museum ticket booths (during museum opening hours excluding the last 30 minutes), and other major ticketing agencies from Monday, May 11 to Friday, July 10, 2015.

Access:10 minutes' walk from JR Ueno Station (Park exit) and Uguisudani Station
15 minutes' walk from Keisei Ueno Station, Tokyo Metro Ueno Station and Tokyo Metro Nezu Station

Organizers:Tokyo National Museum, NHK, NHK Promotions Inc., The Asahi Shimbun
With the Support of The Ministry of Foreign Affairs of Japan
With the Sponsorship of Dai Nippon Printing Co.,Ltd., TOYOTA MOTOR CORPORATION
With the Assistance of JAPAN AIRLINES, KLM Royal Dutch Airlines
With the Co-organizer and Co-producer The Grimaldi Forum Monaco, Fact Concepteurs

General Inquiries:03-5777-8600 (Hello Dial; in Japanese)
Exhibition Website http://egypt2015.jp/english

Relief of Queen Tiye, wife of Amenhotep III 
New Kingdom, 18th dynasty, reign of Amenhotep III, 1388-1350 B.C.
Royal Museums of Art and History, Brussels
©RMAH
reviews